Amatino Swift allows MacOS and iOS developers to build double-entry accounting functionality into their apps. Until today's v0.0.4 release, it was a bit tricky to install. To make installation easy, Amatino Swift is now compatible with Carthage. Carthage is a Swift dependency manager. In the project's own words:
Carthage is intended to be the simplest way to add frameworks to your Cocoa application.

Carthage builds your dependencies and provides you with binary frameworks, but you retain full control over your project structure and setup. Carthage does not automatically modify your project files or your build settings.
You can install Carthage by downloading and running Carthage.pkg from the Carthage project releases page.
Installing Amatino Swift with Carthage
Navigate to your project directory, and create a file named "Cartfile". Inside that file, add the line github "amatino-code/amatino-swift". You can create the file, and insert the required line into the file, with the following command:
$ echo 'github "amatino-code/amatino-swift"' > Cartfile
Next, tell Carthage to download the Amatino Swift repository and compile MacOS and iOS frameworks, by running the following command inside your project directory:
$ carthage update
Once the process is complete, you should have Amatino.framework binaries available in the Carthage/Build/Mac and Carthage/Build/iOS directories.
The following instructions are applicable to MacOS applications. Instructions for iOS are broadly similar, and all instructions are available in detailed form in the Carthage project documentation.
Embedding Amatino in a MacOS application
Drag the binaries for your target platforms to the Embedded Binaries section of your Xcode project.

Next, to enable debugging, create a Copy Files phase in your target's Build Phases tab: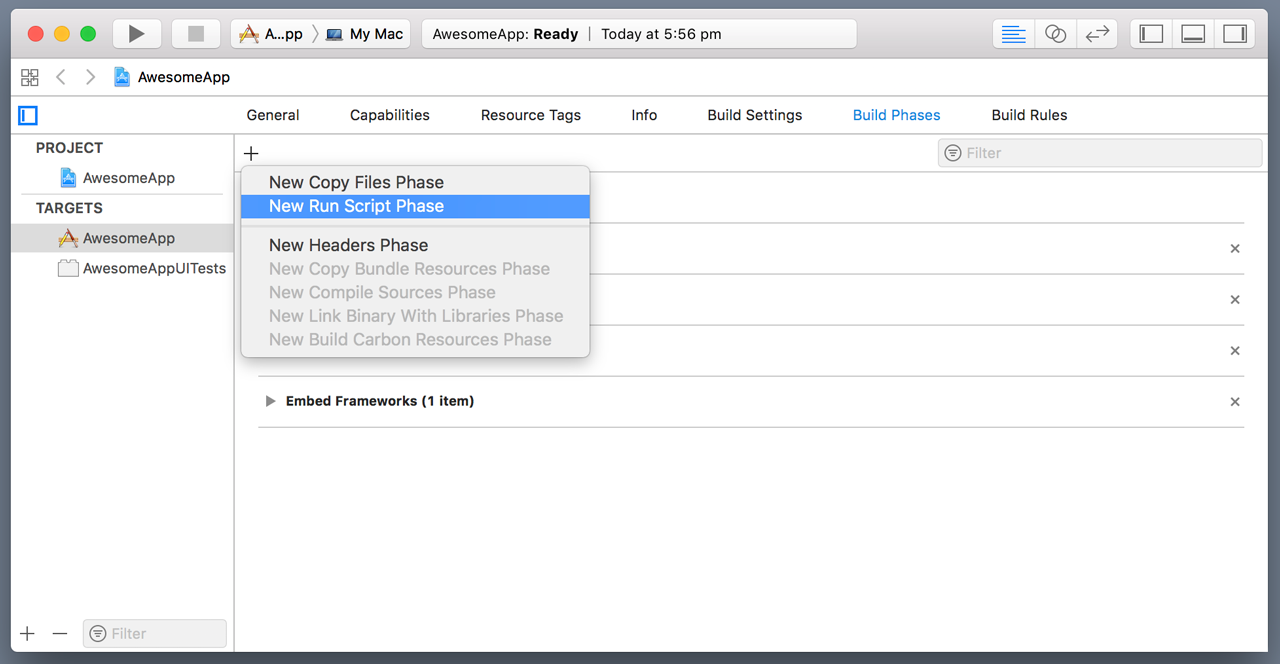 Inside the phase, select Products Directory from the Destination drop down menu.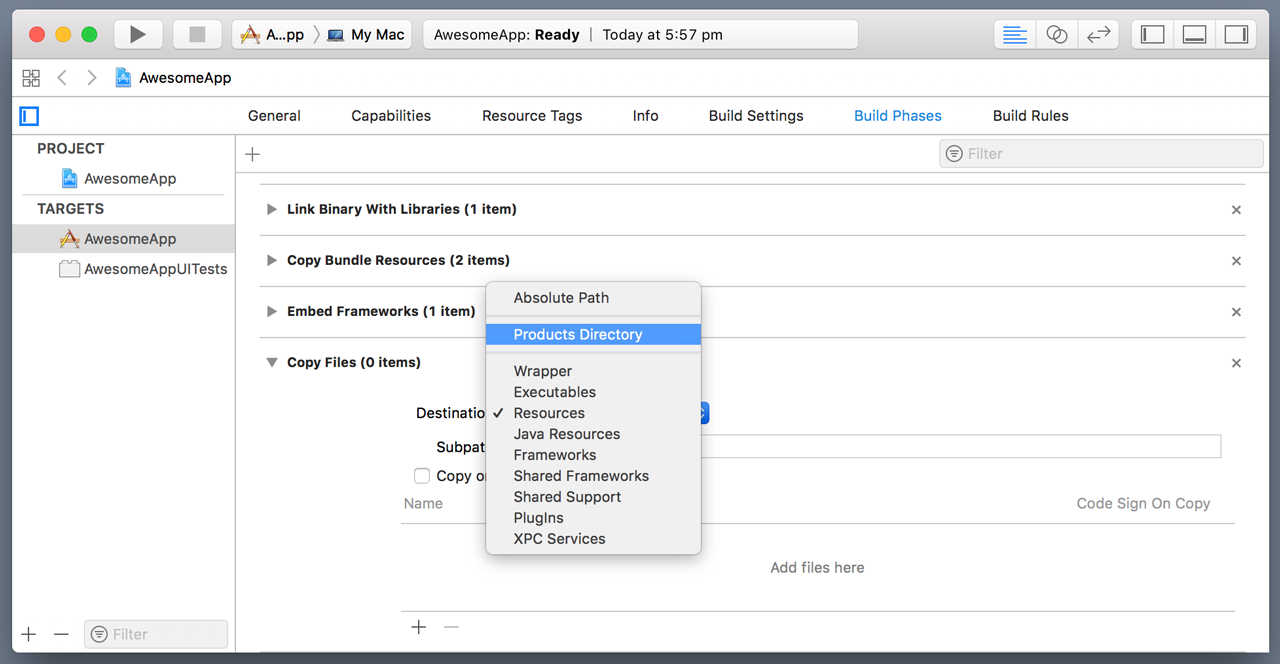 Finally, drag the Amatino.framework.dSYMfile into the Add files here section.

For more detailed instructions, check out the Carthage project documentation.
Where to next?
Now that Amatino Swift is easier to install, it's time to smash together more functionality. In particular, I'd like to get Ledgers working as soon as possible.
Have a preferred method of installing Swift Frameworks? Please tell me about it on Twitter, on the forums, or via email. I would love to hear from you, and develop Amatino Swift in such a way as to make it easy for you to install.