Amatino's Node.js library has receive a big 'ol update. 0.0.12 lifts Amatino JS out of bare-bones alpha territory. New classes allow you to build accounting & finance functions into Node.js applications.
0.0.12 is by no means a 'feature complete' or beta release. Most Amatino services still lack dedicated classes. However, it is a major step towards such a release. To see plans for 0.0.13 and beyond, check out the newly populated GitHub issue tracker, and Projects page within which future work is organised into planned releases.
New capabilities
Amatino JS now offers the following classes:
Allowing you to easily access and manipulate the `Primary Objects' discussed in Amatino's HTTP documentation.
Amatino Javascript Documentation
This release includes the first version of Amatino's Javascript documentation. The docs are hosted on the Amatino JS GitHub wiki. They provide comprehensive reference for all properties and methods, and example code.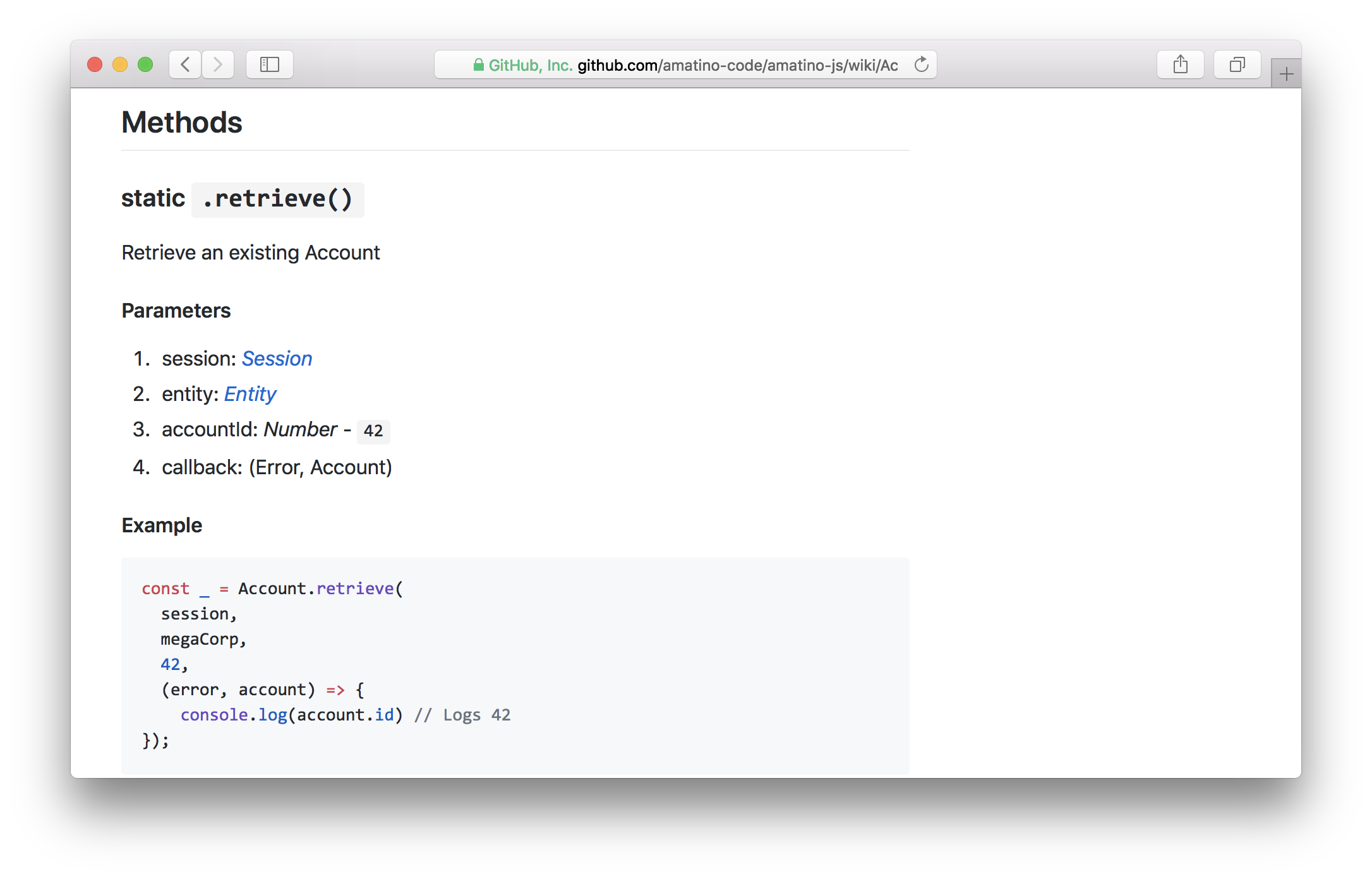 Installation & Usage
You can install Amatino JS via NPM. For more information about NPM, check out npmjs.com.
$ npm install amatino
Amatino classes may then be accessed by requiring Amatino:
const Amatino = require('Amatino');
Amatino.Transaction.create(...);
The Amatino JS Readme has been updated with a getting-started guide, including example code showing you how to start utilising Amatino services. Check it out on the Amatino JS GitHub page.
What's next?
Check out the Amatino JS Projects page to see the roadmap for future releases. These plans are totally in flux: Feel free to contact me via Twitter (@hugh_jeremy), email (hugh@amatino.io), or on the Amatino discussion forums, and tell me what you would like to see next.
Special thanks must go to James Robb (jamesrobb.co.uk). Over the past few weeks, James has provided substantial and invaluable advice about how to move the Amatino JS project forward. Thank you James!